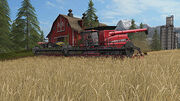 Crops
In Farming Simulator 17 one of your main sources of income is growing, harvesting and selling crops in order for you to make a living as a farmer. In this game you can choose to grow all the crops available in Farming Simulator 15 plus a few new sorts of crop:
Every type has its own unique features like profitability, average gain per 1ha etc. Since you can influence the prices for each crop on the market by selling one (price drop), selling an opposite crop (price increase) it's best to grow a variety of them with exception of the Poplar and Oilseed Radish.
Forestry is unlike your conventional way of farming but it's certainly profitable. It can be done on a small scale with a chainsaw , tractor and log-trailer.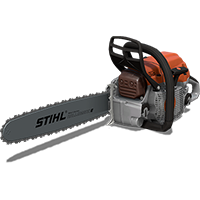 Another way is to use a wood chipper and last but not least: the Forestry harvester . A special machine that cuts down trees, removes branches and cuts logs at a length of your choosing.
Crop yields per Hectare are as follows:
| Crop | Yield per ha (k) |
| --- | --- |
| Wheat | 17.8 |
| Barley | 19.3 |
| Canola | 11.7 |
| Sunflower | 10.5 |
| Soybean | 9.0 |
| Corn | 18.5 |
| Potato | 83.0 |
| Sugar Beet | 116.1 |
Ad blocker interference detected!
Wikia is a free-to-use site that makes money from advertising. We have a modified experience for viewers using ad blockers

Wikia is not accessible if you've made further modifications. Remove the custom ad blocker rule(s) and the page will load as expected.