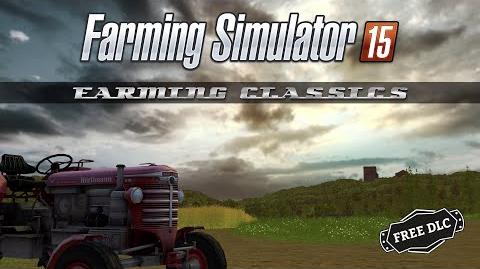 The Farming Classics DLC is a free historical machinery package available for Farming Simulator 15.
Machinery list:
Edit
Tractors
Front Loaders
Harvesters
Tippers
Cultivators
Plows
Sowing Machines
Fertilizer Spreaders
Manure Spreaders
Slurry Tanks
Mowers
Windrowers
Tedders
Loading Wagons
Baling Technology
Misc
External links
Edit
Ad blocker interference detected!
Wikia is a free-to-use site that makes money from advertising. We have a modified experience for viewers using ad blockers

Wikia is not accessible if you've made further modifications. Remove the custom ad blocker rule(s) and the page will load as expected.