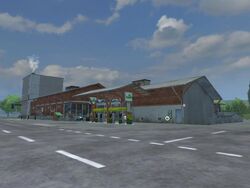 Landi or Farm Shop is a fictional shop appears in Farming Simulator 2013 on Hagenstedt map. It has got a fuel station, ATM, fertilizers for sprayers and spreaders and a car park. You can also sell your eggs to Landi. Another place to sell eggs is located in the village. 
Description
Edit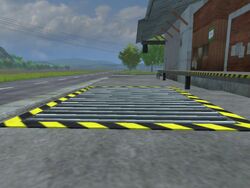 It is a big shopping center and you can also sell your harvest (wheat, barley, canola and corn) but this location is the cheapest dumping point, but Landi's fuel station and fertilizers are making the shop more valuable.
Ad blocker interference detected!
Wikia is a free-to-use site that makes money from advertising. We have a modified experience for viewers using ad blockers

Wikia is not accessible if you've made further modifications. Remove the custom ad blocker rule(s) and the page will load as expected.