Stoll FZ 30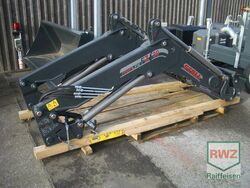 The Stoll FZ 30 is a front loader manufactured by Stoll. It is part of the company's "FZ Series" of loaders, which make up their higher end products. This specific model is designed for tractors between 90 and 120 horse power.
External Links
Edit
Ad blocker interference detected!
Wikia is a free-to-use site that makes money from advertising. We have a modified experience for viewers using ad blockers

Wikia is not accessible if you've made further modifications. Remove the custom ad blocker rule(s) and the page will load as expected.